Ferrari won't introduce a B version of its SF90, but extensive upgrades will come with each Grand Prix. Here is an overview:
Ferrari hasn't given up the championship fight just yet, despite being 123 points behind Mercedes in the constructors' championship and Sebastian Vettel being behind 62 points to leader Lewis Hamilton.
The Scuderia presented only a few upgrades and enhancements for the SF 90-H at the last two races in Monaco and Canada. However, several improvements and upgrades are expected at the French Grand Prix in Le Castellet this coming weekend:

"We will bring a series of upgrades to the next few races", team boss Mattia Binotto announced.
"They should stop our deficit, namely to finally bring the tires to work."
Ferrari Improvements
What we know so far:
In France, Ferrari will introduce a new front wing, followed by a new underbody in Austria.
In Silverstone, a new diffuser will provide more downforce and at the German Grand Prix in Hockenheim Ferrari has planned new side baffles.
In France, the new front wing should generate more downforce without giving up on the "outwash concept," i.e. to circulate the air around the outside of the front wheels.
Binotto: "This won't be a complete solution to all our problems, but the technical feedback we gain will be important for our next steps."
In the last race in Canada Ferrari opted for the standard rear wing with more downforce and against the high-speed variant. New ancillaries units of the engine (Turbo, MGU-K, and MGU-H) generated better acceleration out of tight corners in Canada.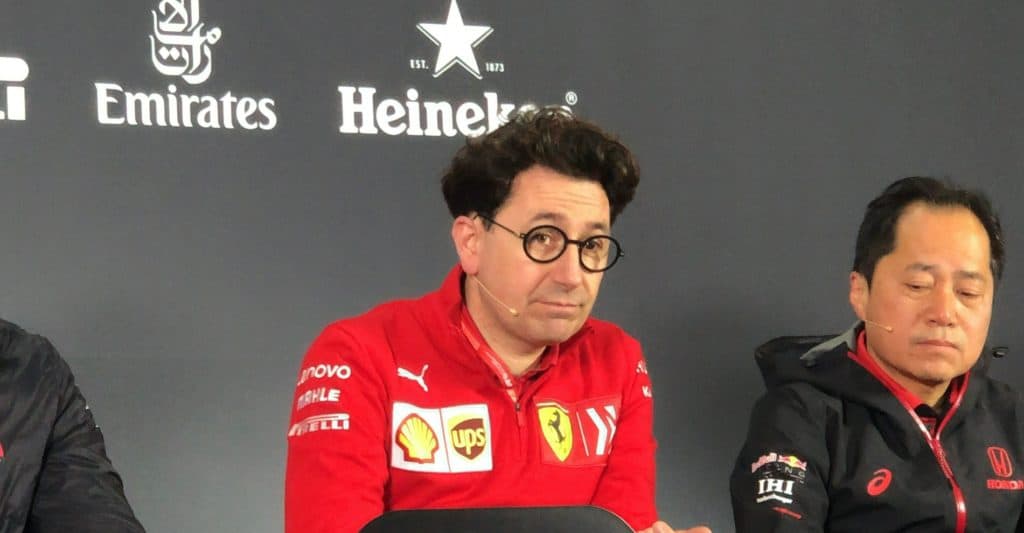 Ferrari Team Changes
Binotto has also been working on his team. These changes and restructurings should bear fruit throughout this season and next.
According to "F1 Technical," Stephen Boyd was hired as the new strategy expert who formerly worked for F1 rightsholder Liberty.
Also, the Italian Maurizio Tomasselli should join Ferrari in the next few weeks. He worked for Toro Rosso as a chassis developer. He will take over this job at Ferrari.
As an aerodynamicist, the German Hermann Wolche will get a role inside the windtunnel activities of Ferrari. He previously worked for Mercedes.
The engine area will be reinforced by Frenchman Francois Dejoyeaux, who previously worked for Renault in the engine factory in Viry-Charillon near Paris.
Nigel Rupert-Nuttling will join from Red Bull. He will take care that the CFD simulations also work on the track.
As a designer, Simone Resta will be ordered back from Alfa Romeo.
Binotto also confirmed restructuring efforts that have already taken place to support him in his dual position as a team and technical director.

"I especially needed technical support," he said.

"It's true that we have a couple of people at home and on the track to help manage the entire team, simply because the team is more important than that Individual."
*This article was first published in German at autobild.de/motorsport.