Sebastian Vettel's punishment in Canada continues to cause discussion: The official revision deadline; Helmut Marko and Mika Häkkinen on Vettel's side
The FIA approved Ferrari's review request! On Thursday, the FIA published a document in Le Castellet during the French Grand Prix. According to this document:

"Ferrari Team Representatives" will be invited and heard at 2:15 pm on Friday, 21 June at the stewards' premises. Whether the stewards from Canada will be consulted or whether only the stewards from the French Grand Prix will re-evaluate the case, is still unclear.
However, the discussion about Sebastian Vettel's punishment at the Grand Prix of Canada is still fiercely debated within the paddock. Red Bull sports director Helmut Marko added to his previous criticism in favor of Sebastian Vettel:
"Such nonsense!" Marko commented on Servus TV.
After that clear statement, the trained lawyer took out his reading glasses, unfolded a piece of paper and presented his case professionally:

"Vettel's telemetry records for the lap in question – just your information: He reaches turn 3 with 224 km / h. He is forced to reduce speed to 130 and then gets off track on the lawn.
"You just have to look at his helmet, he's so busy regaining control of the car. Only when he gets back on the circuit, you see, that he looked into his rearview mirror.
"Hamilton had all the time in the world! He could have braked; he could have moved to the left. Yet, he didn't do any of that."
The theory that Vettel deliberately tried to push Hamilton against the wall is incomprehensible to Dr. Marko:
"You have to tell me how you can control a car at 120 km / h on the grass tactically back and forth."

"Vettel lost with this maneuver over two and a half seconds That he was punished for that is incomprehensible to me."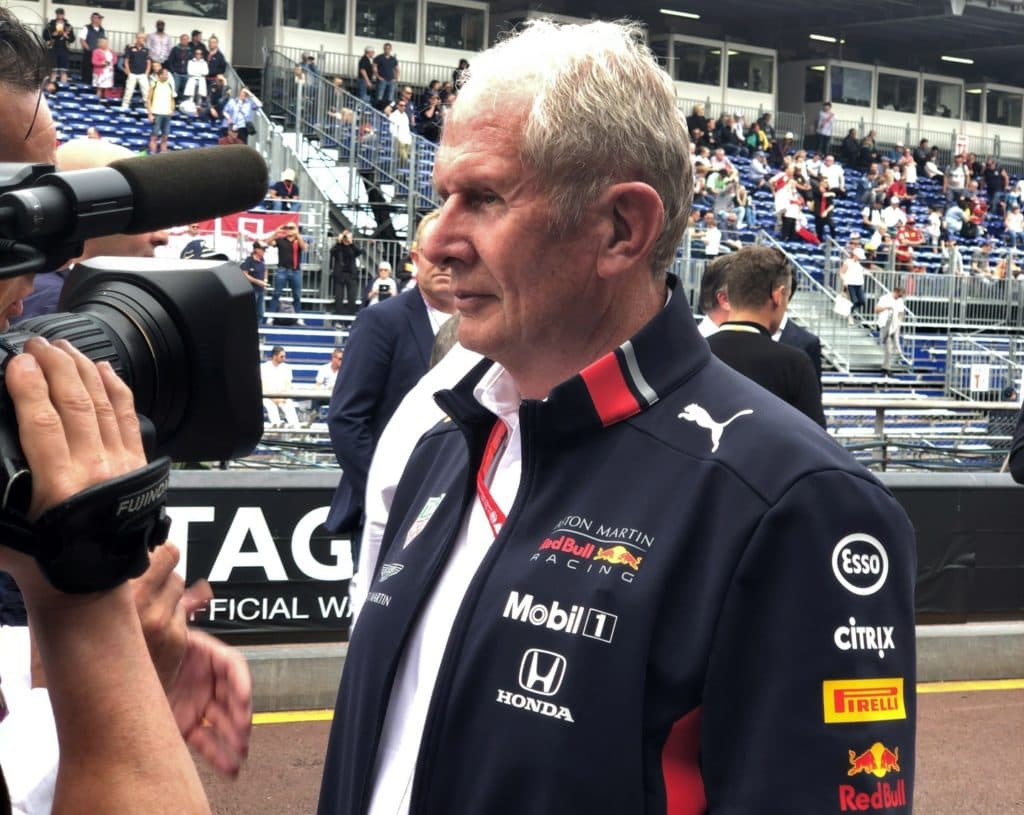 Mika Hakkinen, once Michael Schumacher biggest opponent had this to say:
"I would have done exactly the same," admitted Hakkinen in his column on Unibet.
"This is perfectly normal, and the opponents also expect that."
Häkkinen also believes that the wording of the current rules leaves little room for interpretation – and that this was previously different in his fights with Schumacher:
"We had more freedom," he commented.
"If we had driven according to today's rules, there would have been many five-second penalties – or worse."
The former world champion, therefore, wants a panel of three constant race stewards and a driver steward. But also the paragraphs in the sporting rules should be relaxed. Häkkinen:

"Drivers, teams, the FIA ​​and Formula 1 have to figure out how to get the drivers back on track. They realize that sometimes you have to be realistic and remember the reputation of the sport. Nobody was happy on Sunday. The penalty ended a fight for victory and punished everyone who watched Formula 1."
*This article was first published in German at autobild.de/motorsport.