Although Sebastian Vettel only starts from eleventh place in the Spanish GP, the Ferrari star receives praise
Continuous frustration with Sebastian Vettel (33). In qualifying for the Spanish Grand Prix in Barcelona the German does not manage the liberating blow either. In the end, he finished eleventh – just 0.25 seconds behind his team-mate Charles Leclerc in ninth place.
READ MORE: Red Bull happy about Mercedes-Party-Mode ban
Vettel's interviews seem increasingly annoying. "Qualifying was one of the better sessions of the weekend. I'm still too far away from a good feeling with this car."
Vettel gives concrete insights into his life in the car: "In the mid-sector, it got more and more nervous, I almost lost the rear end several times in corners 5 and 7. It's hard to find the right balance and to know how aggressive I can go in there. There's still some things I can't find the answer to."
Vettel self-critical
The Heppenheim native is self-critical, but the experts jump to Vettel's side: "The Ferrari car simply can't do anything this year," says RTL co-commentator Christian Danner. "The drivers are once again pretty much at eye level. Sebastian has taken the mental pressure off, drove a good qualifying session. He just can't drive anymore, that's all."
Charles Leclerc is also 1.5 seconds behind leader Lewis Hamilton in ninth place, behind both Racing Point and both McLaren. Ferrari is only fifth power in Barcelona. Even Alpha Tauri is a threat. Pierre Gasly was able to squeeze between the two red cars in tenth place.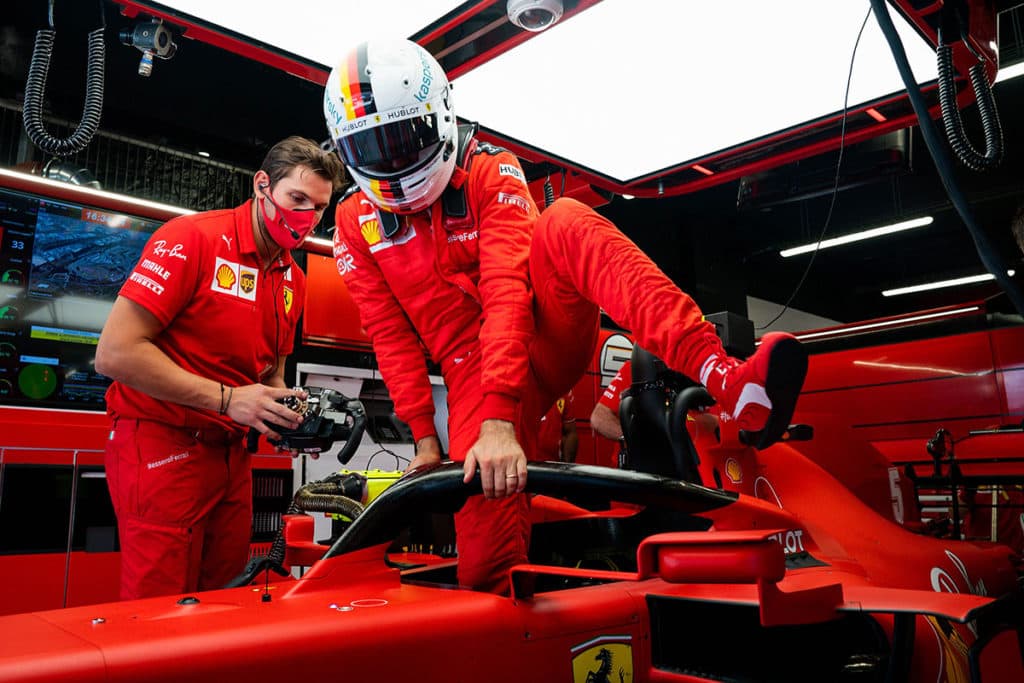 Danner therefore also likes the way Vettel verbally takes his individual laps apart. "It shows he's not giving up, describes exactly where the problems lie. He's on top of the situation, he knows what the car is doing, but he can't get a solution from Ferrari."
Even former teammate Daniel Ricciardo doesn't believe that the German has suddenly forgotten how to drive or wants to give up. "Seb is not the type to run away from a problem. He cares too much, whether out of love for motorsport or for himself, because of his pride. It's probably German efficiency." The Australian expects "he'll fight back, really."
Six-time champion Lewis Hamilton blames Ferrari for Vettel's problems. "It can never be a good feeling to hear that you're no longer wanted on the team," the Brit said. "Especially not when you join a team, give your all, with all your heart." Vettel has moral and "great character. He is determined to make a difference in motorsport. And I hope the future holds something positive for him."
Translated with www.DeepL.com/Translator (free version)
Follow us on Twitter!